Third position in National level arm wrestling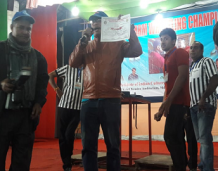 Mr Ahamed Azar S of S3 EEE secured Third position in 37th National level arm wrestling competition ( Junior Category) held at shilong, Meghalaya
"Idea is money" contest winner 2018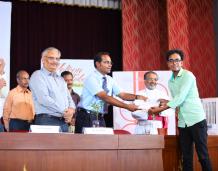 Mr Lagari, S6 EEE attended the 'idea is money' contest of KSCSTE and KTU in collaboration with the govt of Kerala at Sahridaya College of Engineering and Technology. Eight teams were shortlisted from...
44 Students of 2014-18 Batch got Placed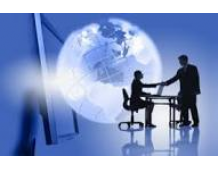 CMS IT Services (9 Students) Indoshell Mould Pvt Ltd, Coimbatore (20 Students) Polyfab (2 Students) FACE (2 Students) Thundil Engineers & Construction (2 Students) Shristi Innovations (2 Students)...
First Position in Kerala University Exam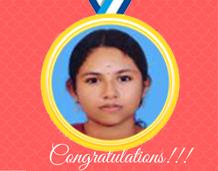 Archa C.G (2014 batch). First Rank in Kerala University B.Tech Examination. Secured 10/10 GPA in S5 and S6.