Jaikiran Achievements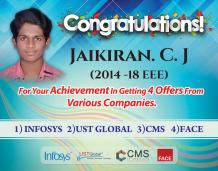 Got offer letters from Companies like Infosys, UST Global, CMS and FACE
Prizes in Kerala University Youth Festival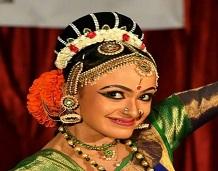 Pooja Hari (S8-EEE) won 1st Prize in Fancy Dress competition in Kerala University Youth Festival, 2018. She also won 1'st prize in Nadodinirtham and 3'rd prize in Keralanadanam.
Participation in 19'th World Festival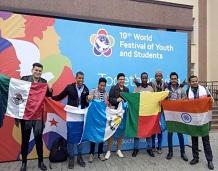 Mr. Lagari participated in the 19th world festival of youth and students which was held at Russia from 13th to 20th Oct 2017. He is the only one from Kerala who got selected for this.
Sixth Position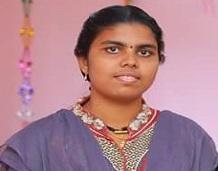 Ms. Chincy M T secured 6th position in Kerala University seventh semester BTech results with CGPA 9.22
First position in Guitar Competition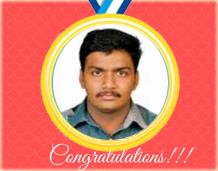 ANANTHU HARI (S4 EEE) First position in Guitar Competition during Kerala University Youth Festival held at Chengannur Mar 2016